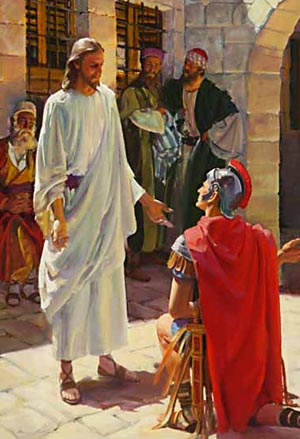 This Sunday is the third Sunday after the Epiphany and again the Gospel recalls one of our Lord's miracles, namely the healing of the centurion's servant. The Lord answered the pagan Roman's prayer.
We have three Masses this Sunday :
8.00 a.m. Leeds Cathedral, Cookridge Street, Leeds
11.00 a.m. Sacred Heart, Broughton Hall, Skipton
12.30 p.m. St. Joseph's, Pakington Street, Bradford
Attendance at Broughton and Bradford is very pleasing but last month there were only about a dozen at the Cathedral for Gaudete Sunday which was very disappointing. Please can I ask members and friends in and around Leeds to make an extra sacrifice to support this Mass, in what is the mother church of the diocese. The atmosphere is invariably serene and the celebrants and staff have been unfailingly accommodating in every respect since our first regular Mass there in April 2015. It would be a great shame to lose this Mass because of lack of support.